AC Maintenance: Preventative Air Conditioner Care For More Efficient HVAC Systems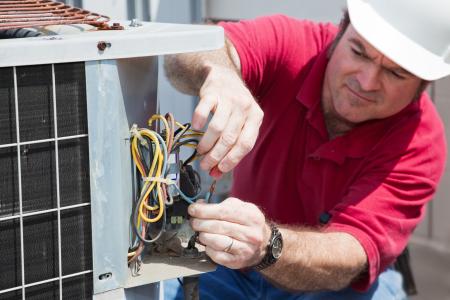 There's no better way to ensure that your Battle Creek air conditioner is always working at peak performance than with our professional AC maintenance service. It can be a nightmare trying to survive a hot summer day without working air conditioning, and routine upkeep is key for ensuring that your unit works exactly when it needs to. Advantage Heating & Cooling LLC is the leading AC company for Battle Creek and the surrounding areas, so you can always count on us to help keep your equipment in perfect working order all throughout the year!
Ready to up your maintenance game? We're always just a single call away at 269-966-9595, so get in touch with us today to get started!
Professional Air Conditioning Tune-Ups
Looking to work with a highly skilled and experienced HVAC contractor to assist you and your Battle Creek home with professional AC maintenance? There's nothing worse than going to turn the AC on and realizing something is wrong just when you needed it the most. Professional routine maintenance can make all the difference in how well your air conditioner works, and it will help ensure that your unit is prepared to cool down your home at a moment's notice.
Interested in another one of our top-of-the-line air conditioning services for your Battle Creek residence? We also offer expert AC repairs at an affordable price point that won't break the bank!
How Routine AC Maintenance Can Improve The Comfortability Of Your Home
So what makes routine AC maintenance so vital to the comfortability of your home?
To begin with, how well your air conditioner performs is linked to how well the unit is maintained. One of the single most common issues with an air conditioning unit is a dirty filter, and a good maintenance routine will ensure that your filter never gets so clogged that it reduces the entire system's efficiency. Furthermore, a pro can help catch certain issues before they warrant repairs or replacements, so having an expert take a look on a regular basis can help keep everything running smoothly.
All in all, our top-of-the-line AC maintenance service helps keep your home comfortable by:
Quickly catching any issues that need further work to remedy
Keeping your air conditioning unit in pristine condition all year round
Making sure your equipment meets or exceeds its natural lifespan
Lowering costs by ensuring your system works at maximum efficiency Don't Hesitate, Schedule Your Battle Creek Heating Repair Services Now!