Advantage Heating & Cooling LLC: A Dependable Heating Contractor Serving Augusta And The Surrounding Areas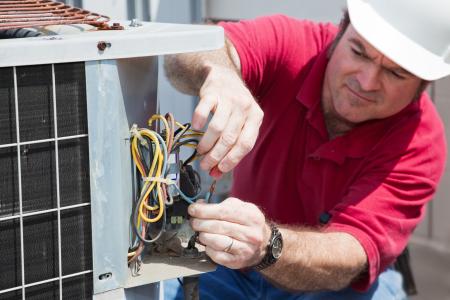 Advantage Heating & Cooling LLC is a professional heating contractor you can trust to deliver the most incredible results at a competitive price point for your Augusta area home, and we'd love to work with you! Whether you have an issue with a broken heat pump or you're looking to repair or replace your air conditioning unit, we've always got you and your property covered with our high-quality services. Our team is friendly, professional, and has over 30 years of experience in the HVAC business, so when you choose to work with us, you're working with the best that the industry has to offer!
Located outside of the immediate Augusta area? No worries—we may still be able to help! We proudly offer our services to several towns and cities throughout the Southern Michigan area, so your home may still fall within our service area. Check out the list down below to see our complete service area, and if you don't see your location on the list, feel free to reach out and we'll see what we can do for you!
Here's where you can currently find us:
Athens, MI
Augusta, MI
Barry County, MI
Battle Creek, MI
Ceresco, MI
Climax, MI
Comstock Township, MI
Leroy Township, MI
Marshall, MI 
Springfield, MI
How Reliable Heating Repairs Can Extend The Lifespan Of Your Augusta Heating Equipment
One of the best ways to ensure that your heating equipment will meet or even exceed its projected lifespan is by calling on a pro to perform heating repairs as soon as the need for them arises. Swift action can be all the difference between needing a few repairs and having to completely replace the equipment, and it's also instrumental in mitigating any further damage from occurring. We're always here to help, so never hesitate to give us a call as soon as you notice something isn't working the way it should.
Choose Us For High-Quality AC Maintenance And More For Your Augusta Home
Is your Augusta home feeling less than comfortable during the hot summer months? Or perhaps your HVAC system as a whole just isn't working the way it should? No matter what your heating and cooling needs may be, we're sure to have a service that can address it. Check out the list down below to see all of our services at a glance, and for more specific questions, feel free to get in touch with us today!
For our customers in Augusta and the surrounding areas, we proudly offer the following top-notch heating contractor services:
AC maintenance
AC replacement
Dehumidifiers
Furnace repairs
Heat pump repairs
Heating maintenance
Heating repairs
Humidifiers
UV lights
Water heaters Don't Hesitate, Schedule Your Battle Creek Heating Repair Services Now!