UV Lights: UV Air Sanitizer For Whole-Home Air Purification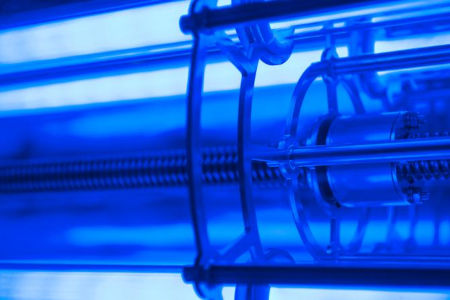 Installing a humidification system for your Battle Creek home can work wonders for improving the overall air quality indoors, and adding UV lights to your HVAC system helps take that a step further. UV lights for HVAC systems help sanitize and purify your indoor air, which helps promote much better health and safety for you and your family. It's important to entrust the installation of this equipment to a skilled professional, and with over three decades of experience in the industry, it's safe to say that we know what we're doing.
If you're ready to take your indoor air quality to a whole new level, give the leading heating contractor for Battle Creek homes a call at 269-966-9595 today. You can always rely on us for expert-level quality at an affordable price point!
Advantage Heating & Cooling LLC: Your Trusted UV Air Sanitizer Expert
Elevating the indoor air quality of your Battle Creek home is an easily achievable goal when you work with the experts here at Advantage Heating & Cooling LLC to professionally install UV lights for your HVAC system. There are many ways to go about making your home more comfortable throughout the year, and UV lights are an excellent place to start. These lights are generally installed into the ductwork of your home, and they help to keep your indoor air clean and sanitized. However, it's important to let a professional handle putting them in, since they must be set to the correct spectrum of light and need protective gear for installation. If the correct measures are taken during this process, then they're perfectly safe for you and your home.
Looking for another one of our top-notch indoor air quality services? We also install humidifiers to help you combat dryness during the cold winter months!
How UV Air Sanitation Works And Why You Should Install This System For Your Home
UV air sanitation works by killing bacteria and growth that contaminates the air. This specific spectrum of UV light is highly effective at reducing the amount of pollutants that get circled through your HVAC system on a daily basis, creating much cleaner air within the home. While UV lights are safe for this purpose, you may be worried about the harmful effects of the light itself. Rest assured, these lights are installed in such a way that the light will never be visible to you or your family, and we'll take great care to ensure your safety during the installation process. Don't Hesitate, Schedule Your Battle Creek Heating Repair Services Now!