AC MAINTENANCE BATTLE CREEK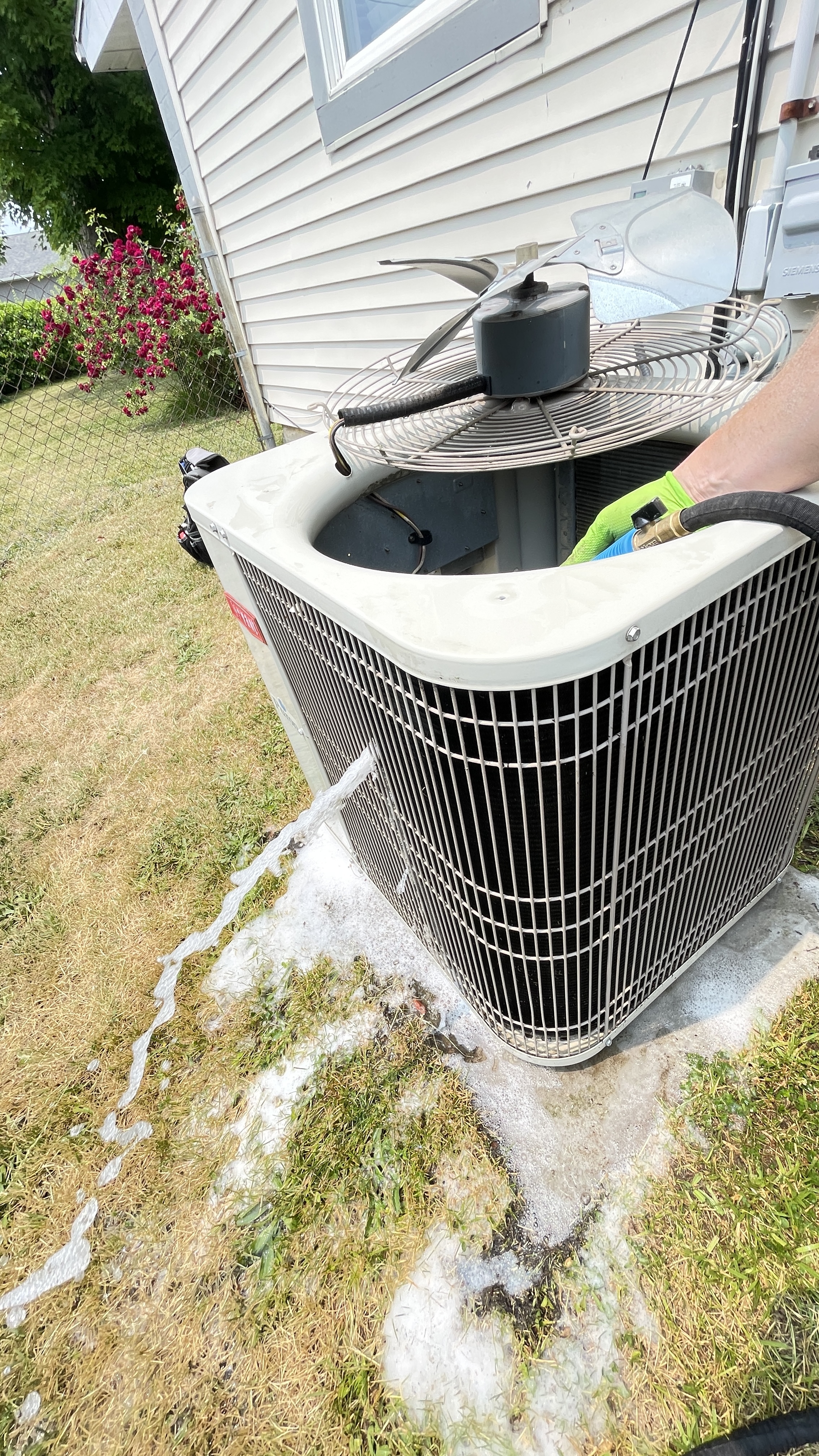 This is an AC Maintenance customer in the Battle Creek area; She signed up with our Maintenance Agreement. Advantage Heating & Cooling stops twice a year to perform maintenance on the HVAC equipment at no additional cost. This was the AC Maintenace we performed. We removed the top cover and cleaned out the debris in the bottom of the condenser unit. We used a foaming chemical to clean the Coils and then rinsed them off after about 5 Min. We then Checked the run Capacitor for the Proper MFDs. We OHMed out the 24-volt contactor 16 ohms we were all set. I turned it on, and everything was cooling like it should.
Location: Battle Creek, MI
Project Image Gallery Don't Hesitate, Schedule Your Battle Creek Heating Repair Services Now!