Our Complete Line Of Air Conditioning Services From Initial Installation To Expert Ongoing Care
Working air conditioning equipment is vital to surviving the hot summer season, and when things go wrong, it can be tough to withstand the heat. We're the leading AC company for Battle Creek and the nearby areas, and we'd love an opportunity to work with you and your home. From top of the line maintenance to expert repairs and replacements, we're your one top shop for all things HVAC. And because we understand just how important proper heating and cooling is to the comfortability of our customers, we always provide our high quality services at a competitive price point that fits nearly any budget.
If you're looking to work with an HVAC company with over three decades of experience in the industry, feel free to give us a call or fill out our online service request form today. Our team will always thoroughly assess your equipment to identify and address any issues that may need more work going forward, and we'll keep you informed during each and every step of the process. We know you'll absolutely love the results when you choose to work with us!
If your Battle Creek air conditioning unit is in need of any of the following services, our team is right here and ready to help: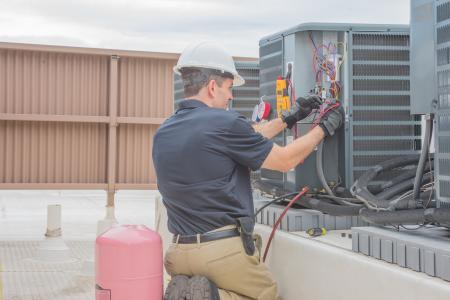 AC Repairs
Need help with a refrigerant leak? Having problems with drainage? Broken compressor? No matter what the issue with your air conditioning unit is, our team can help remedy the damage. Our AC repairs service is one of the very best in the business, and we'll get your unit back up and running again as quickly as we can!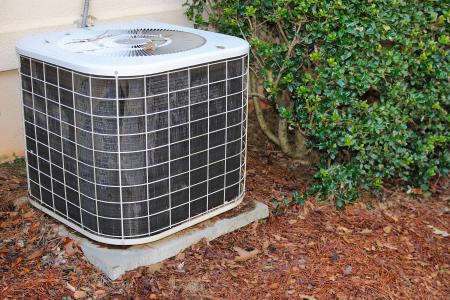 AC Replacement
Sometimes proper upkeep and repairs aren't enough, and sometimes your air conditioning unit has simply reached the end of its natural lifespan. Our AC replacement service is perfect for ensuring that your home stays cool and comfortable throughout the hot summer months with a brand-new unit you can always rely on. We also provide first-time installations for brand-new builds as well!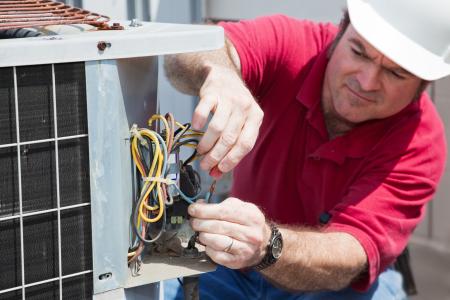 AC Maintenance
The absolute best way to prevent unnecessary damage to your air conditioning unit is by sticking with a high-quality professional AC maintenance routine. While you should always provide some manual maintenance to your unit in between visits from us, we'll help you keep your air conditioning equipment in perfect working order all year round. Don't Hesitate, Schedule Your Battle Creek Heating Repair Services Now!