World Class Heating Repairs To Ensure Efficient Operation Of Your Equipment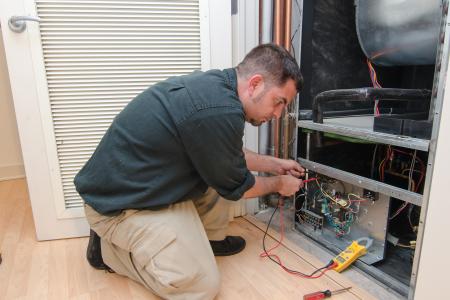 If your Battle Creek residence is in need of professional heating repairs at an affordable price, then the team here at Advantage Heating & Cooling LLC is always up to the task. When equipment breaks down and fails, it's always best to take action as quickly as you can to mitigate any further damage. We'll do a thorough assessment of your heating equipment to accurately diagnose any issues before performing absolutely flawless repairs that will get your system back up and running again. We know your property is important to you, and that's why we always treat our customers and their homes with the utmost care and respect!
To work with the leading heating contractor for Battle Creek and the surrounding communities, reach out to us today by either giving us a call or filling out our handy online service request form. We can't wait to work with you and your property!
Remedying Common Heating Equipment Problems
There are many reasons why the heating equipment in your Battle Creek home might fail, and that's where our expert heating repairs service comes in. Whether it's due to inevitable wear and tear or your heating equipment is struggling with frequent cycling, our team has the skill and expertise to fix it right back up. We provide high-quality repair and replacement services for all kinds of heating equipment—from furnaces to heat pumps and everything in between, you can always rely on us to get the job done right!
Need top-of-the-line heating repairs for any of the following? We can help!
Furnaces
Heat pumps
Humidifiers
Water heaters
There's no better way to prevent the need for most heating repairs than with professional upkeep. We help make heating maintenance simple by offering our services at a competitive price point!
How Expert Heating Repairs Help Prolong The Lifespan Of Your Heating Equipment
While preventative heating maintenance is essential for meeting or even exceeding the natural lifespan of an HVAC system and its many moving parts, promptly taking care of any necessary repairs as the need for them arises can also help as well. Maintenance can help prevent the need for repairs, and repairs can help prevent the need for replacement. Of course, no piece of heating equipment lasts forever, and even the best possible maintenance routine can't prevent unforeseen circumstances, but staying on top of repairs can help keep all of your equipment in perfect working order. Don't Hesitate, Schedule Your Battle Creek Heating Repair Services Now!