Advantage Heating & Cooling LLC Is Leroy Township's First-Class Heating Contractor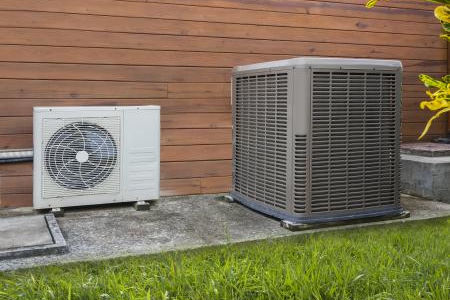 Do you want to work with a friendly, knowledgeable heating contractor with over thirty years of experience in the industry? If so, the team here at Advantage Heating & Cooling LLC would love an opportunity to assist you and your Leroy Township home with all your HVAC needs and more. We provide high-quality repairs, new installations and replacements, and even ongoing maintenance services to help you keep your HVAC equipment in mint condition all throughout the year. Our team of experts is always right here and ready to help you keep your home comfortable!
To schedule your Leroy Township home for top-of-the-line HVAC services at an affordable price, fill out our online service request form today. You can also give us a call at 269-966-9595 to get in touch with one of our experts right away!
Need High-Quality Heating Repairs For Your Leroy Township Home? Our Team Is Always Here To Help!
Sometimes your heating and cooling equipment will malfunction or break down, and when that happens, it's time to call in the pros here at Advantage Heating & Cooling LLC. We offer the finest repair services in Leroy Township and the surrounding communities, so you can rest assured that your home will be in capable hands when you're working with us. We don't just stop at repair work, either—you can count on us for flawless installations and replacements as well!
Could your Leroy Township home use any of the following high-quality heating contractor services? If so, here's how our team can help:
AC maintenance
AC repairs
AC replacement
Dehumidifiers
Furnace repairs
Heat pump repairs
Heating maintenance
Humidifiers
UV lights
Water heaters
Top-Of-The-Line AC Maintenance For Residential Properties In Leroy Township And The Surrounding Areas
If you want to keep your air conditioning unit in good shape for years to come, our AC maintenance service is an excellent place to start. Maintenance should never be held off until something is obviously wrong with your equipment; instead, it should be used as a routine preventative measure to ensure that everything is running smoothly all year round. There's no better way to keep your HVAC equipment in the best possible condition than this!
Located outside of Leroy Township? We may still be able to help! Here's our current complete service area:
Athens, MI
Augusta, MI
Barry County, MI
Battle Creek, MI
Ceresco, MI
Climax, MI
Comstock Township, MI
Leroy Township, MI
Marshall, MI 
Springfield, MI Don't Hesitate, Schedule Your Battle Creek Heating Repair Services Now!