Advantage Heating & Cooling LLC: An Athens Heating Contractor You Can Always Depend On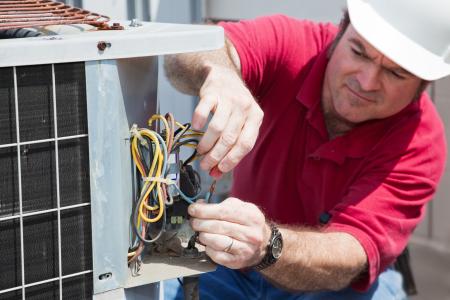 If you're looking for a high-quality heating contractor that you can always depend on to take excellent care of your Athens area home, then you've definitely come to the right place. The team of heating and cooling experts here at Advantage Heating & Cooling LLC offers a wide selection of top-notch services at an affordable price, and we would love an opportunity to assist you and your home with all your HVAC needs. You can always count on us to get the job done right the first time guaranteed!
To get straight down to business on improving the heating, cooling, and indoor air quality of your Athens home, feel free to give us a call at 269-966-9595 or fill out our online service request form today. We can't wait to work with you and your property!
Top Quality Heating Repairs And Other Fantastic Services For Athens Area Homes
From expert heating repairs to flawless AC replacement, we're the team to call whenever you're in need of high-quality HVAC expertise. It's always best to work with a pro when it comes to any repairs and replacements because this equipment requires a lot of skill and experience to properly handle, and you'll be much less likely to deal with further issues when you let an expert take over. All of our services are top-of-the-line in terms of quality, and we take great care of our customers from the moment you call to the moment we pack up and leave.
Need a pro heating contractor to assist you and your Athens home with any of the following services for residential properties? Here are all our top-quality services at a quick glance:
AC repairs
AC replacement
Dehumidifiers
Furnace repairs
Heat pump repairs
Heating maintenance
Heating repairs
Humidifiers
UV lights
Water heaters
Need AC Maintenance In Athens And The Nearby Communities? We Can Help!
Hiring a pro to assist you and your home with routine AC maintenance helps ensure that your equipment is in prime condition all throughout the year. When it's hot outside, there's nothing worse than going to turn on the AC only to find that it's not working when you need it the most. Regular maintenance can prevent this scenario all while saving you more money in the long run!
Not in Athens? You can also hire us for our services in any of the following locations in Southern Michigan:
Athens, MI
Augusta, MI
Barry County, MI
Battle Creek, MI
Ceresco, MI
Climax, MI
Comstock Township, MI
Leroy Township, MI
Marshall, MI 
Springfield, MI Don't Hesitate, Schedule Your Battle Creek Heating Repair Services Now!