Climax Relies On Advantage Heating & Cooling LLC For Superb Heating Contractor Services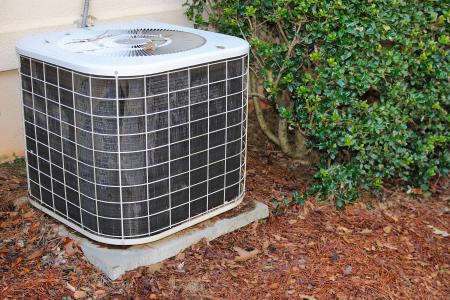 From expert AC replacement to flawless installation of a whole-house humidification system, we have always got you and your Climax property covered with our outstanding selection of top-quality heating contractor services. We're the team to call when you're in need of any HVAC repairs, replacements, and new installations, and we also provide routine ongoing maintenance services to help ensure that your system is in perfect working order all throughout the year. It really doesn't get any better than that!
If your Climax home needs any of the following heating and cooling services, the team of experts here at Advantage Heating & Cooling LLC is always right here and ready to help:
AC maintenance
AC repairs
AC replacement
Dehumidifiers
Furnace repairs
Heating maintenance
Heating repairs
Humidifiers
UV lights
Water heaters
Broken Heating Equipment? We Provide Expert Heating Repairs For Climax Area Homes!
Staying on top of heating repairs as soon as the need for them arises is essential for prolonging the lifespan of your HVAC equipment, and we offer reliable repairs at an affordable price point for residential properties in Climax and the surrounding communities. We work with furnaces, heat pumps, humidifiers, water heaters, and more, so whatever your individual needs may be, our team of friendly and knowledgeable technicians is always up to the task. We have more than thirty years of experience in the industry, so you can always count on us to get the job done right!
Top Notch AC Maintenance For Properties In And Around The Climax Area
Your HVAC system works hard to keep you and your family comfortable all throughout the year, and it's very important to keep it well-maintained for maximum efficiency. We offer an incredible AC maintenance service to help keep your air conditioning unit in prime condition so you can have cool air whenever you need it the most. Routine maintenance also helps keep your equipment in good shape for longer, too!
Alongside Climax, we also offer our high-quality services to residential properties all throughout Southern Michigan. Check out the list down below to see our current complete service area, and if you don't see an area on the list but you'd still like to work with us, feel free to get in touch and we'll see what we can do!
Here's where you can find us:
Athens, MI
Augusta, MI
Barry County, MI
Battle Creek, MI
Ceresco, MI
Climax, MI
Comstock Township, MI
Leroy Township, MI
Marshall, MI 
Springfield, MI Don't Hesitate, Schedule Your Battle Creek Heating Repair Services Now!