AC Not Cooling? Have Advantage Heating & Cooling Clean your condenser.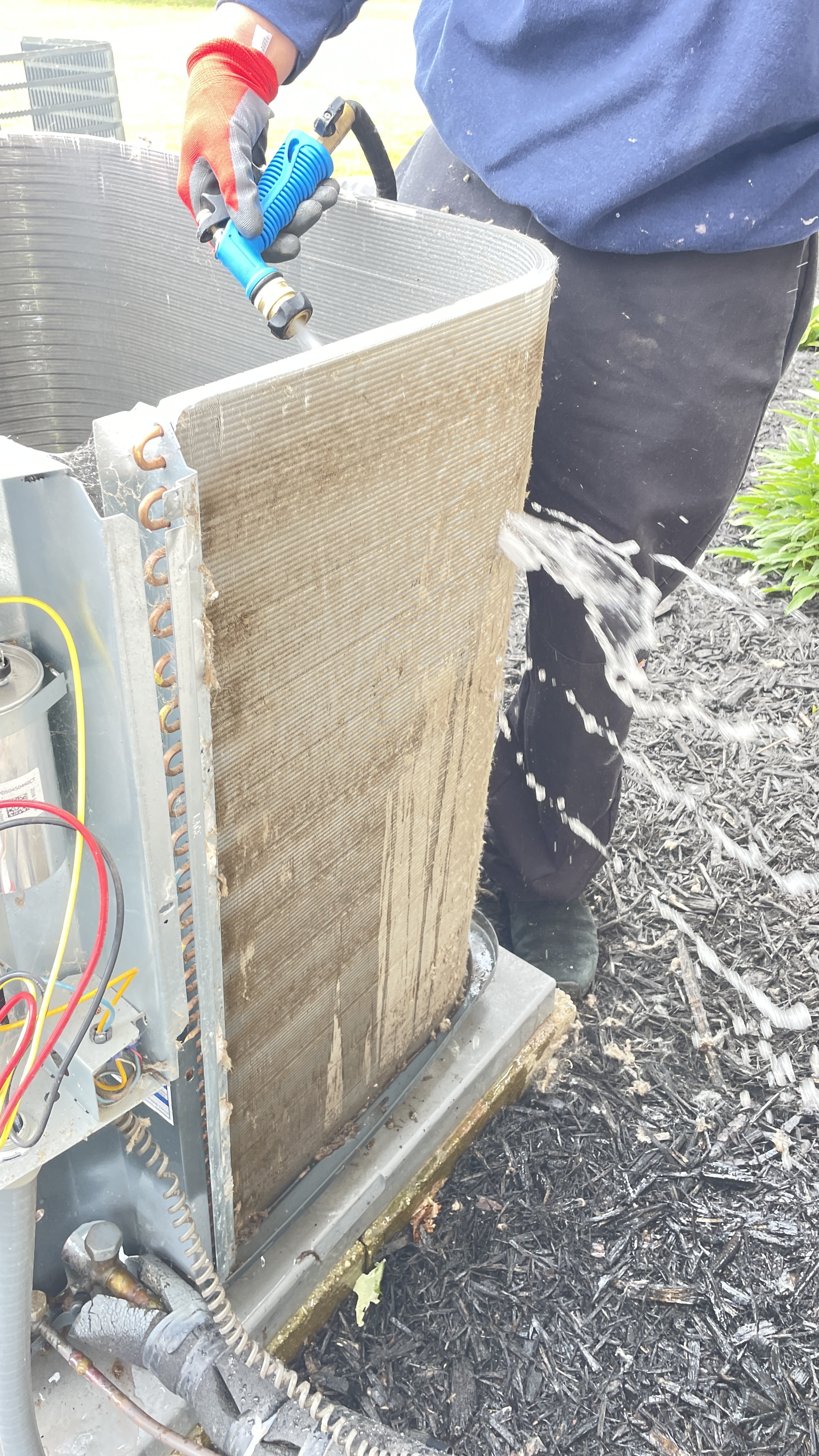 This was a Preventive AC Maintenance customer In Battle Creek, Mi. We scheduled an AC Tune-up or cleaning so they don't have an issue when it gets HOT out Side! We took the Panels off the condenser and cleaned the coils with a Cleaning solution. We also checked the Capacitor and contactor. Then we reassembled the Panels and checked the AC Unit's operation to ensure it was working correctly. Everything Checked out just as it should. For all of your residential HVAC Needs, call Advantage Heating & Cooling at 269-966-9595
Budget: 120
Location: Ceresco, MI
Project Image Gallery
Products Used
Refrigeration technogies, Viper pack
Client Review
Always responsive and professional. The communication is excellent, and timeliness is appreciated as you never have to wait around for them to show up. I travel frequently for business, and it's reassuring to know that Advantage has "got our backs" if anything was to happen while I'm away. Don't Hesitate, Schedule Your Battle Creek Heating Repair Services Now!