Professional Furnace Repairs To Help Remedy Your Electric And Gas Furnace Issues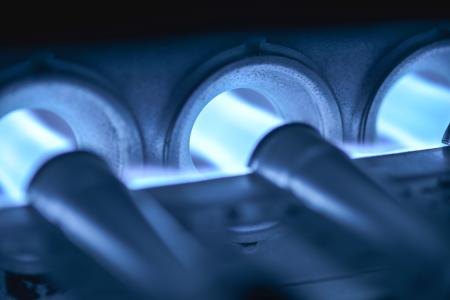 There are many reasons why your Battle Creek furnace may break or malfunction, and our team of experts is always right here and ready to help with our top-of-the-line furnace repairs service. It's always good to be on top of repairs as soon as the need for them arises, and working with an experienced professional will ensure that the end result is flawless. Our team has over three decades of experience in the HVAC business, so when you choose to work with us, you're working with the number one heating contractor for Battle Creek and the surrounding areas. It simply doesn't get any better than that!
If you're in need of reliable furnace repairs for your Battle Creek property, don't hesitate to give us a call or fill out our online service request form today. We'll get your furnace back up and running in no time!
Fixing Malfunctioning Furnaces To Help Get Them Back On Track
It's always best to act quickly when your Battle Creek furnace breaks or malfunctions, and our furnace repairs service is the very best in the business. A broken furnace can cause a lot of headaches in your day-to-day life, so when you notice something's wrong, taking action as swiftly as possible is key. We'll assess the unit thoroughly to get straight down to the source of the problem, keeping you informed of what the issue is and what we'll need to do next. You'll never have to wonder what's going on with your furnace when you work with us, and we'll make the entire process as seamless as possible.
Need a pro heating contractor to come to take a look at a broken or malfunctioning heat pump? We proudly offer expert heat pump repairs for residential properties in Battle Creek and the surrounding areas!
Common Furnace Issues And How Our Team Can Help
When it comes to knowing exactly when you need to call in a pro for furnace repairs, it helps to have a basic understanding of the most common issues that can arise. While some problems may not be obvious without a proper assessment, there are some things you'll notice right away. Abnormal noises, constant cycling, lack of heat, etc., are all signs that point to issues, and here are a few more things to keep an eye out for:
Old, clogged, or dirty filters
Faulty ductwork
Broken or malfunctioning thermostat
Gas leaks and foul odors Don't Hesitate, Schedule Your Battle Creek Heating Repair Services Now!