Advantage Heating & Cooling LLC: The Finest Heating Contractor Serving Barry County And The Nearby Communities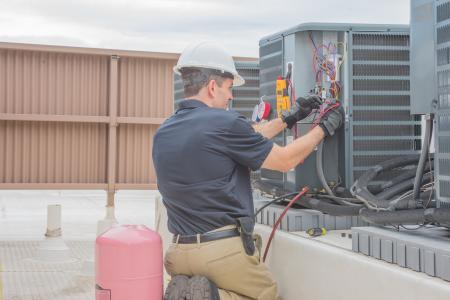 To work with the finest heating contractor that Barry County and the surrounding communities have to offer, all you have to do is give the team here at Advantage Heating & Cooling LLC a call. With over three decades of experience in the industry, you'll never have to compromise on quality when you choose to work with us. We place a lot of emphasis on treating our customers and their homes with the care and respect they deserve, and we put just as much effort into our high-quality HVAC work as we do our customer service. You'll always have a top-of-the-line experience from beginning to end when you work with our team!
Alongside Barry County, we also provide our HVAC services to residential properties located all throughout the Southern Michigan area. If your town or city is on the list down below, then we've already got you and your property covered with heating repairs, AC maintenance, and so much more. If you don't see your area on the list but you'd still like to work with us, give us a call and we'll see what we can do!
Here's our current complete service area:
Athens, MI
Augusta, MI
Barry County, MI
Battle Creek, MI
Ceresco, MI
Climax, MI
Comstock Township, MI
Leroy Township, MI
Marshall, MI 
Springfield, MI
High-Quality Heating Repairs To Keep Your Barry County Home Comfortable
Staying on top of any necessary heating repairs is essential for keeping your Barry County home comfortable all throughout the year. Delaying action can cause even more damage to occur, and this can lead to far more costly repairs or even replacements further down the line. We'll thoroughly assess your heating equipment to help identify the cause of the issue right before performing flawless repair work at a competitive price.
We Offer Reliable AC Maintenance And Other HVAC Services For Homes In Barry County
Advantage Heating & Cooling LLC is an experienced team of heating and cooling experts, so you can always count on us to provide top-notch services for you and your home. From reliable AC maintenance to flawless installation of a UV light system to help purify your indoor air, we're sure to have a service for everyone on our roster. We can do so much to improve the comfort of your home, so take a look at the list down below to see all of our fantastic services at a quick glance!
In the market for an expert heating contractor to help you meet all the HVAC needs of your Barry County property? Here's what we can do for you:
AC maintenance
AC repairs
Dehumidifiers
Furnace repairs
Heat pump repairs
Heating maintenance
Heating repairs
Humidifiers
UV lights
Water heaters Don't Hesitate, Schedule Your Battle Creek Heating Repair Services Now!