Replace your HVAC in the Battle Creek Area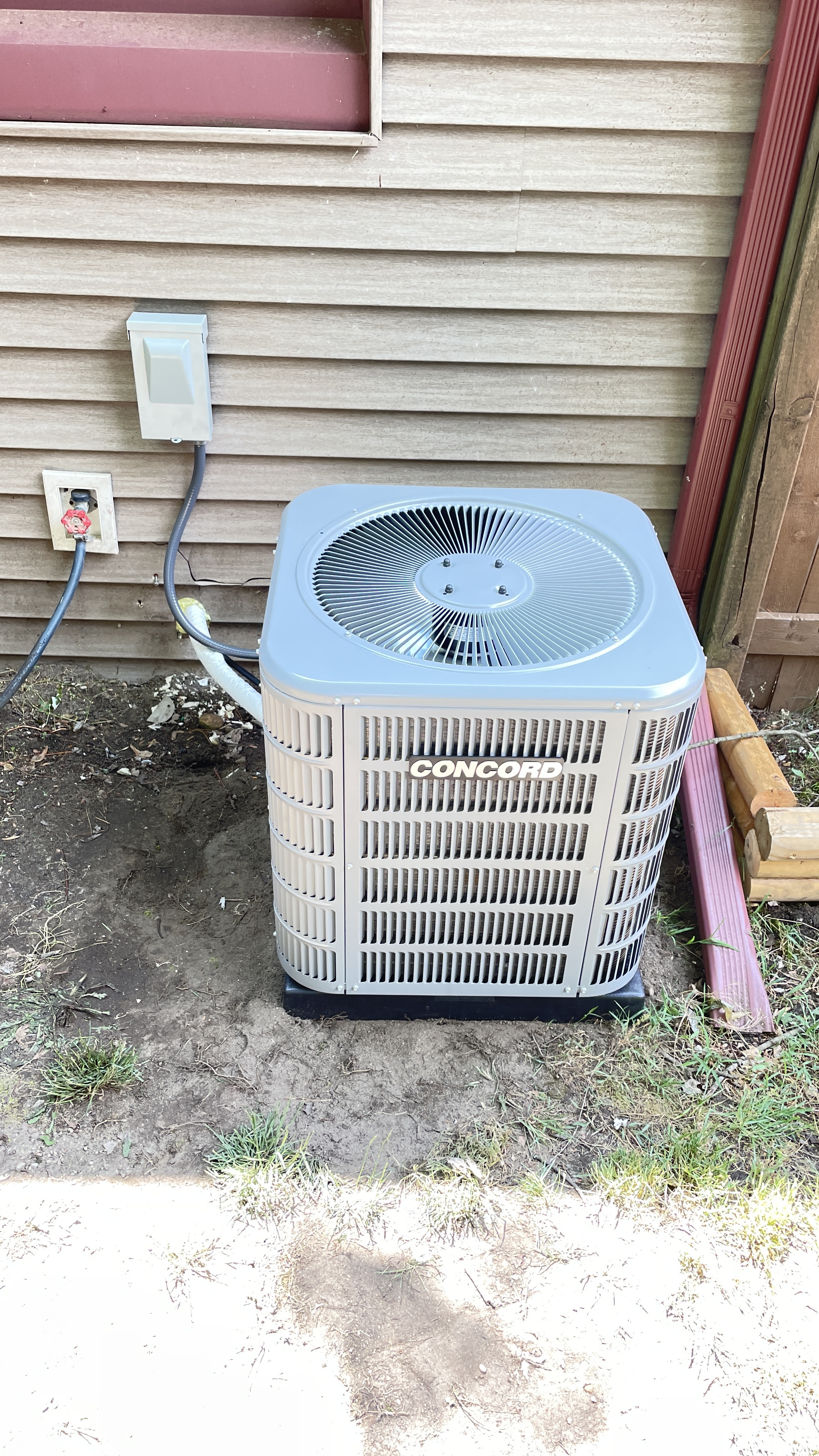 A new client in The Battle Creek area contacted Advantage Heating & Cooling and wanted a replacement price on their old Inefficeant furnace and Central Air. Once again, we did just that! We gave them a Great Deal on a New Concord furnace and AC Replacement. They were selling their house; this will be a significant improvement. Advantage Installed an 80% Concord gas furnace with a New chimney liner, Return air Drop, and filter for easier access, along with a New Thermostat and a 13SEER Central Air. We Moved the Disconnect up and mounted it Using the Correct Ancors to the Concrete side.
Budget: 4800
Location: Battle Creek, MI
Project Image Gallery
Products Used
Concord, digital thermostat, Furnace , AC Don't Hesitate, Schedule Your Battle Creek Heating Repair Services Now!