Carrier Furnace Replacement with Armstrong Air Gas Furnace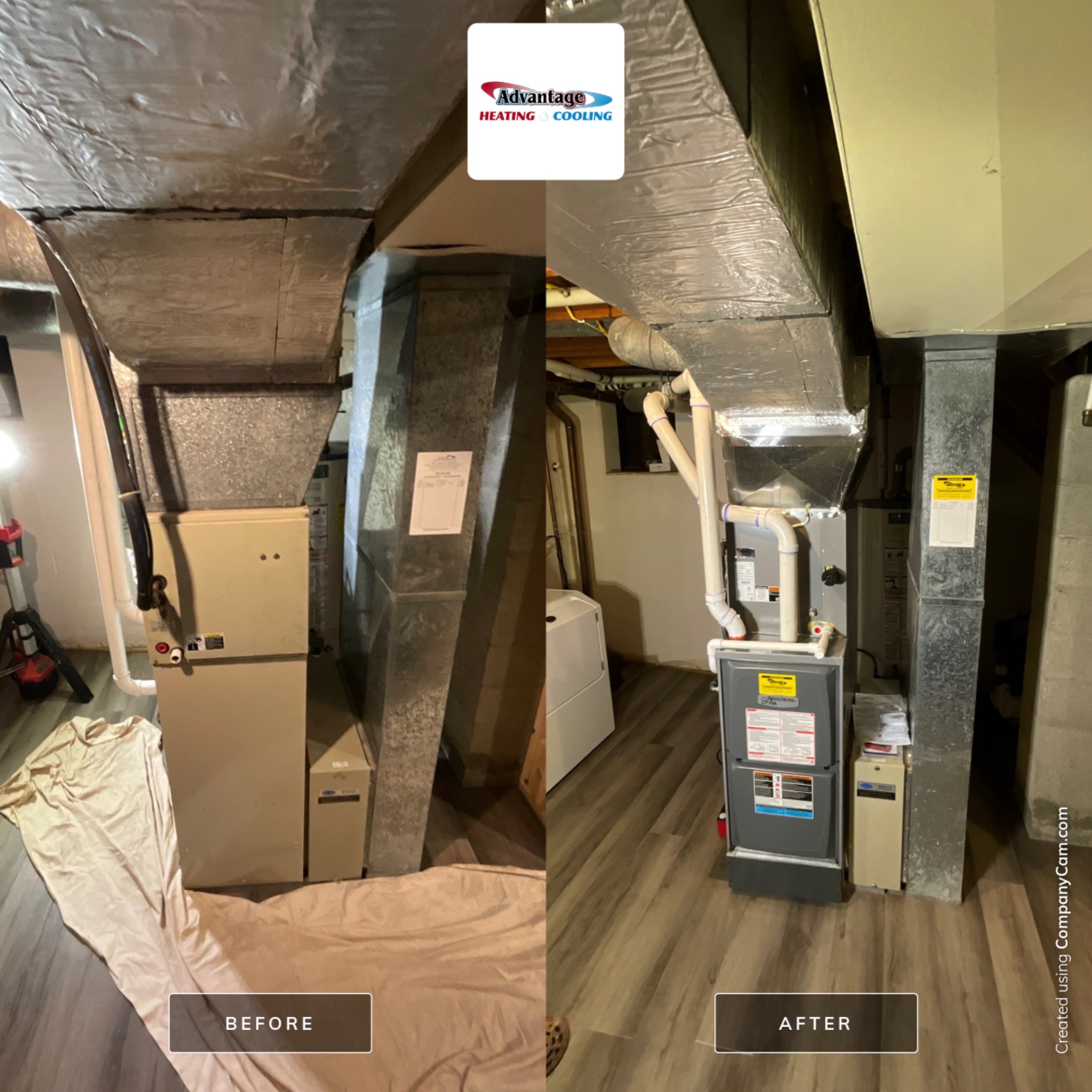 My client had a 30 year old Carrier Weathermaker 9200 that kept tripping the burner rollout switch. They had to reset the manual reset several times. The secondary heat exchanger was toast. They called Advantage Heating & Cooling out to see what the issue was. I already knew what was going on with the furnace before I even got there. So we replaced it with a 2-stage 96% Armstrong gas furnace and 15 SEER 2ton Central Air Conditioning.
Budget: $8,000
Project Image Gallery
Products Used
Armstrong Furnace, Armstrong Air Conditioning
Client Review
Absolutely wonderful service from Advantage! They did great work explaining what I needed and installing the new equipment in an orientation that makes it easier to service. Don't Hesitate, Schedule Your Battle Creek Heating Repair Services Now!