Another Quality HVAC Job Performed by Advantage Heating & Cooling In Battle Creek,Mi 49037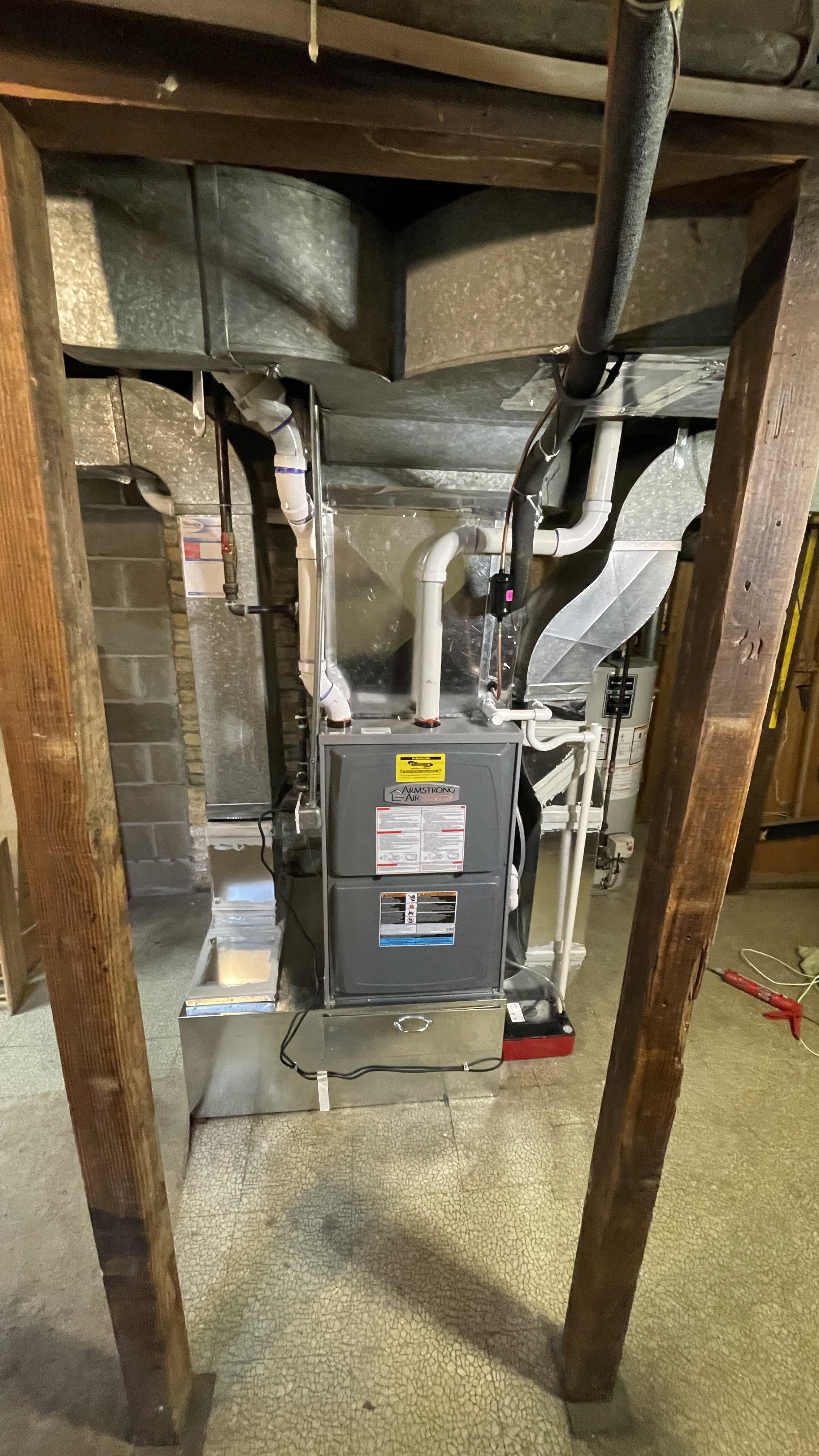 My Customer Joe, said he has been saving for an HVAC for about 6 Years. He did is due diligence and Got 4 Bids from contractors including the four was Advantage Heating & Cooling, We gave him the Best deal as possible. We are Also Local Contractor not one of these HUGE HVAC companies like Vredevoogd, or Service Professor that are not Local, We are Loyal and Local!
He said we won the Job it wasn't just about Pricing it was our Ability to Communicate, We answered all of his questions and we reached out to him on several occasions to see if there were any more questions that he had on the quote.
We replaced his Old 30 year old Miller Gas furnace with Dual Return air and two different size filters, He expressed how he disliked changing out two different size filters. We also changed out his 25 year old 10 Seer Armstrong Central Air Conditioner with a 16 Seer AC.
We installed Joe's New 96% A96US2V090C16 Armstrong Gas Furnace on a Big Return air Box with (1) 20x25x5 Air filter. We reconnected the old Return air Drops with some new ductwork to the Return air box, Eliminating the two Air Filters.
Budget: 9100
Project Image Gallery
Products Used
Armstrong Air, Intake Box Dual Intake, Hilmor,
Client Review
I would highly recommend Advantage Heating and Cooling. We got four estimates for furnace and AC replacement and I am very happy with our choice to go with Advantage. It wasn't just the price, but the fact that Chris did a great job answering my questions about the equipment. The new furnace is variable speed, two stage, and it makes a huge difference over our 30 year old furnace! Don't Hesitate, Schedule Your Battle Creek Heating Repair Services Now!