Another Happy Customer, Top Quality HVAC replacement Performed in Battle Creek Mi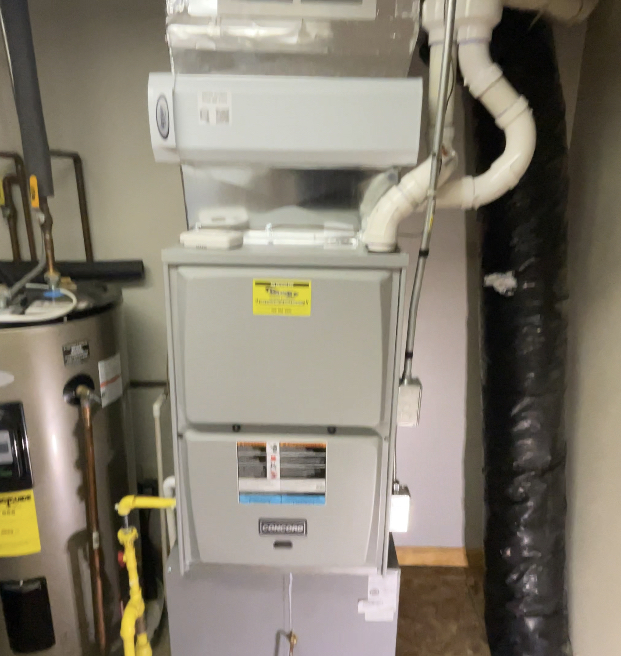 Performed another Quality Furnace and AC replacement, my Customers Old Luxaire ac system stopped working. Being it was a Very tight crawl space the Central Air had to be moved to the other side of the house. With some help we were able to run the new Line set underneath the crawl space up threw the opening the customer provided for easier access. After removing the old HVAC system in the This Battle Creek,MI home installed the Down-flow Allied Air furnace and Coil. with a New Aprilaire media filter. We turned it around so the filter can by Accessed easier. With the new Air Conditioning and Furnace installed this will provide better comfort and Quality of air filtration than before. So when in need of Quality workmanship Please consider to Call Advantage Heating & Cooling of Battle Creek Mi and Surrounding Areas to Provide top Notch HVAC Repairs and or Installations.
Budget: 9500
Location: Battle Creek, MI
Project Image Gallery
Products Used
Concord Down flow Gas Furnace, Armstrong 13 SEER Air conditioner, AprilAire Media air filter.
Client Review
Thank You! It was enjoyable! You did an excellent job! I would recommend you to anyone! Don't Hesitate, Schedule Your Battle Creek Heating Repair Services Now!