Tankless Or Traditional: Which Type Of Water Heater Is The Right Fit For Your Property And Lifestyle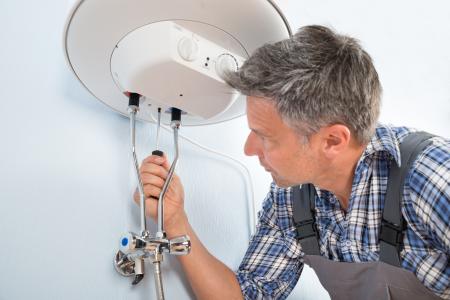 There are two primary types of water heaters: tankless and traditional. They both have their advantages and disadvantages, and it can be tricky to figure out which one will be the best fit for you and your home. Hiring an expert heating contractor to thoroughly assess your home prior to a new installation or replacement can help you make a well-informed decision based on your individual needs, and working with a pro will ensure a seamless process from beginning to end. Keep reading to learn a little more about tankless and traditional water heaters and how they stack up against one another.
How To Determine Which Type Of Water Heater Will Best Suit Your Residential Property's Individual Needs
There are many important factors to consider when determining which water heaters will work best for your home. This includes your family's daily water usage, the size of the space available for your new equipment, and your budget. However, both types of water heaters can save you money in different ways, so all of the aforementioned factors need to be considered before making your choice.
A professional heating contractor will be your biggest source of help in gathering all the information needed to make the best possible decision, so it's always a fantastic idea to begin working with one as soon as you're ready for a new installation or replacement. And if you're in Battle Creek or the surrounding areas, we've got you covered with our water heater expertise. Give us a call at 269-966-9595 today to learn a little more about what we can do for you and your property!
Things To Look Out For When Installing A New Water Heater For Your Home
Here are some important questions to ask before choosing either a tankless or traditional water heater for your home:
How much water do I use on a daily basis? For homes that use less hot water, a tankless system will be more energy efficient, leading to better savings over time. However, for homes that use more water on average, a tankless system may not be able to keep up during simultaneous activities.
How much money can I spend upfront? Tankless water heaters have a higher upfront cost, which is not always doable for some homeowners. If you're on a tighter budget, traditional water heaters have a lower initial investment.
How much space do I have to install a new water heater? Tankless water heaters are great for small spaces and can even be installed outside, while traditional heaters take up more room. If you have the room for one, though, traditional is great for homes that need to provide hot water to a lot of people. Don't Hesitate, Schedule Your Battle Creek Heating Repair Services Now!